Stewart Captures Lucas Oil ASCS Championship
PETERSEN MEDIA- The number one and the sport of racing are synonymous. Every person who straps into a car chases the number one position. Saturday night at the Western World Championships, Shane Stewart captured his second Lucas Oil ASCS Championship in three years by one point.
"What a difference two weeks makes," said Stewart.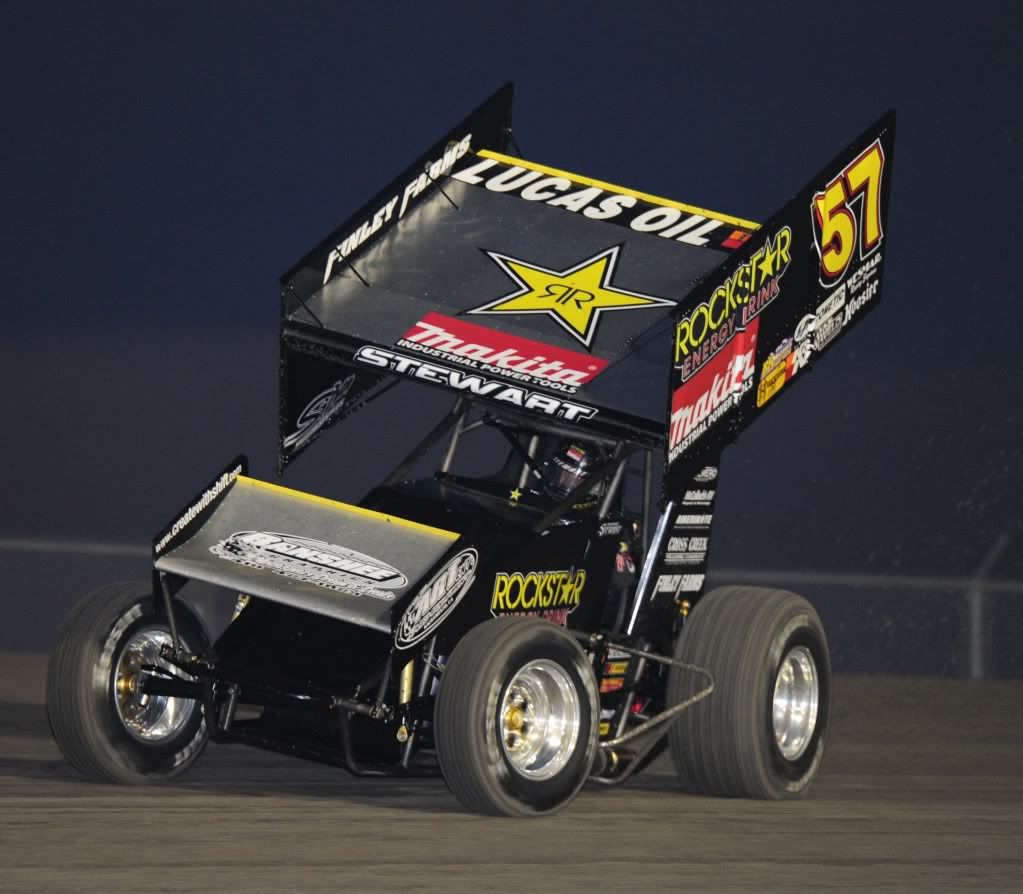 Last Friday night Stewart and his Silva Motorsports, ROCKSTAR/Makita/A.R.T. team had a comfortable 137 point lead over Johnny Herrera, and after a couple of top tens in Las Cruces, NM. Stewart held a 71 point advantage as they headed into Tucson, AZ for the finale.
Things took a turn for the worst during Stewarts prelim night, as the Lucas Oil Products/Finley Farms/Wesmar powered entry was involved in a scary crash, that trimmed the points lead to just 21 markers.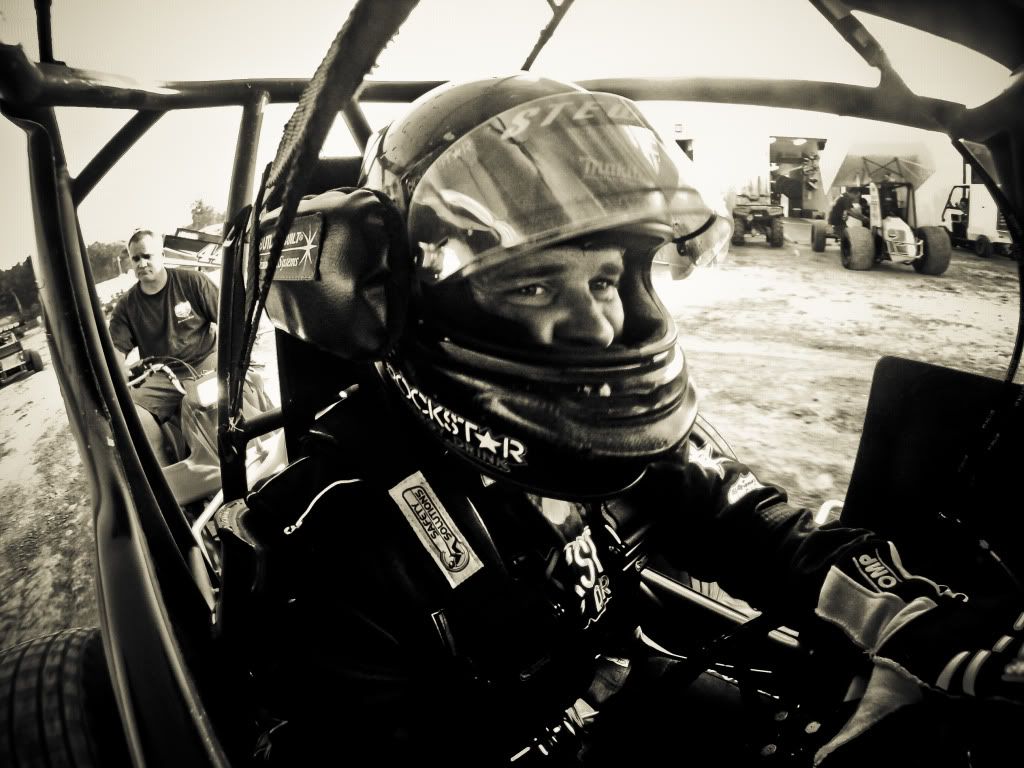 Heading into the final night, Stewart gutted through a sore right foot, and got through the C, before charging through the B, narrowly missing out on a transfer spot.
With a provisional at his disposal, Stewart was able to tag the rear of the field, as Herrera started in the second row.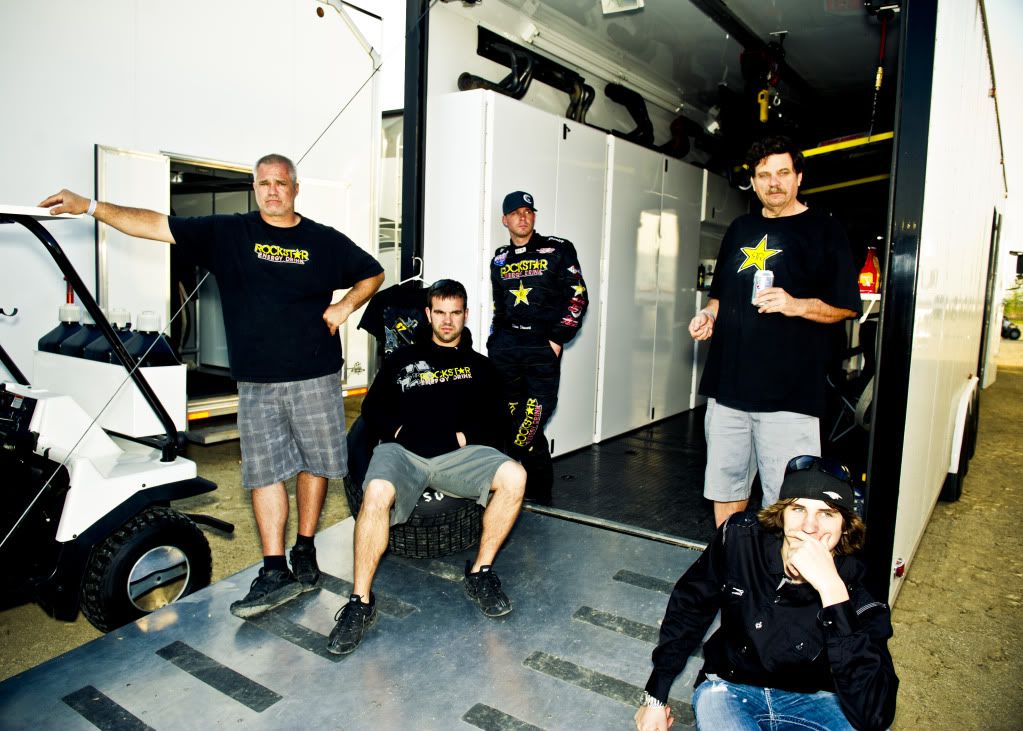 As fate would have it, the 30-lap finale had no stoppages, and clicked off at a rapid pace, as the Bixby, OK native charged through traffic as he worked the bottom of the USA Raceway.
Coming out of turn four and seeing the white flag, Stewart was in the 15th spot.
When the checkered flag flew on the 2011 season, Herrera was in the sixth spot, and Shane had managed to follow in the 14th spot, enough to capture the championship by one digit.
"This definitely got exciting over the last two weekends," said Stewart. "We have had a pretty lead all year, and Herrera kept himself in striking distance and put his team in contention tonight. We have had about our worst weekend of the season, and am excited we came away with the title. I can't thank Paul Silva and all of our sponsors enough for all of their help and support this season.
The Silva Motorsports team thanks ROCKSTAR ENERGY DRINK, Makita Industrial Power Tools, Lucas Oil Products, A.R.T. Speed Equipment, Pro Bilt Construction, Palmero Properties, Finley Farms, Car and Fleet, Race Gear X, OMP Racing, Wesmar Racing Engines, McColloch's RV, Shift Creative, Amerikote, XYZ, Hoosier Tire, Pro, Banshee Graphics, Dan Olson Products, K&N Filters, RE Technologies, Weld, Schoenfeld Headers, Butlerbuilt Seats, Vortex Wings, CP Pistons, Cometic Gaskets, Huggins Cams BR Ignitioneering and Seven Industries for their partnership in 2011.
MERCH: Brand new 2011 shirts are in stock and are available in the ASCS National merchandise trailer, the Silva Motorsports trailer, or on Shane's website.
STAY CONNECTED: For all of the latest news on Shane Stewart visit his website at www.shanestewart.com or become a fan of his on facebook at www.facebook.com/ShaneStewartRacing.
PETERSEN MEDIA: Petersen Media specializes in motorsports media constructing news releases, both pre and post race, as well as constructing email lists to keep sponsors, and fans up to date. Petersen media also utilizes today's Social Media networks to provide trackside updates to fans and sponsors, and can customize packages to fit your team's needs.
For more information contact Sales@petersenmediainc.com, 916-342-3424, visit www.petersenmediainc.com, www.facebook.com/PetersenMedia or follow @Petersen_Media on twitter.
Tags: Champion, Lucas Oil ASCS, Petersen Media, Shane Stewart